ONLINE FITNESS COACHING
---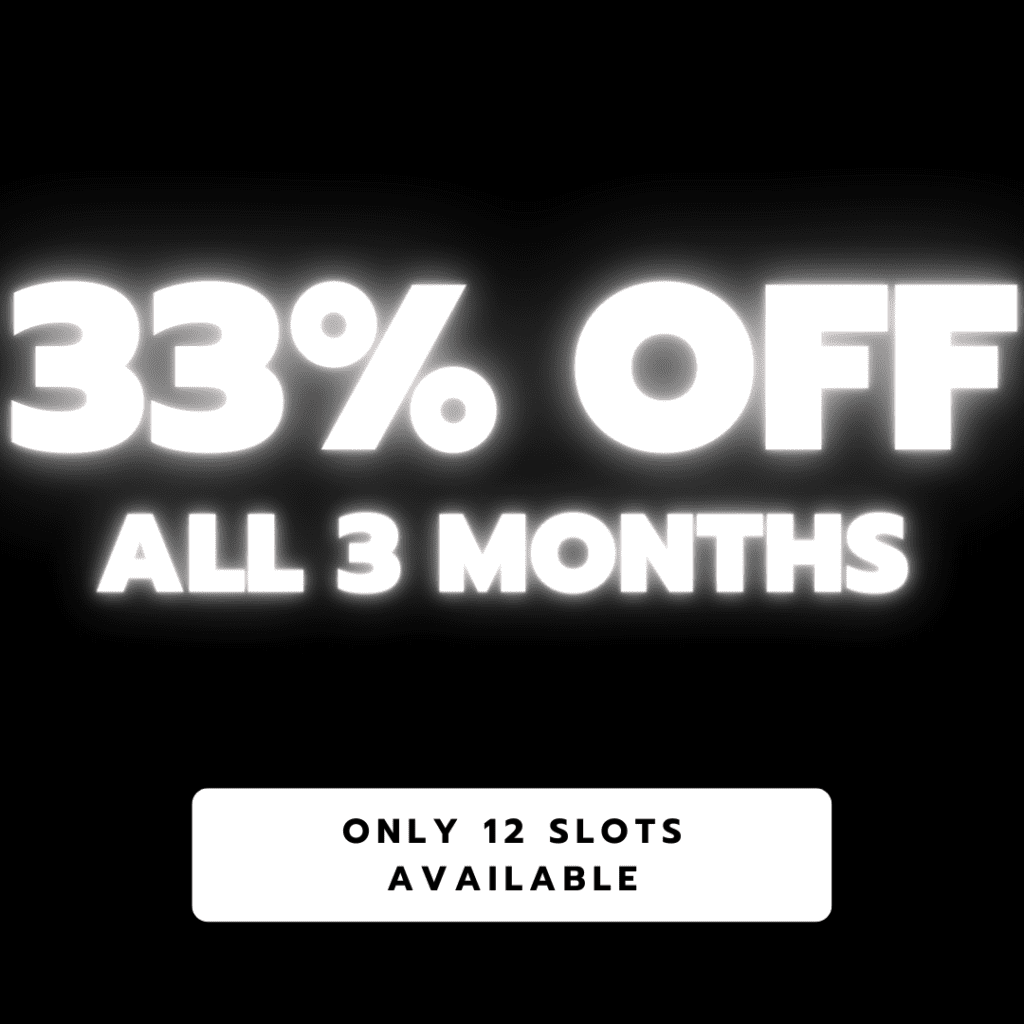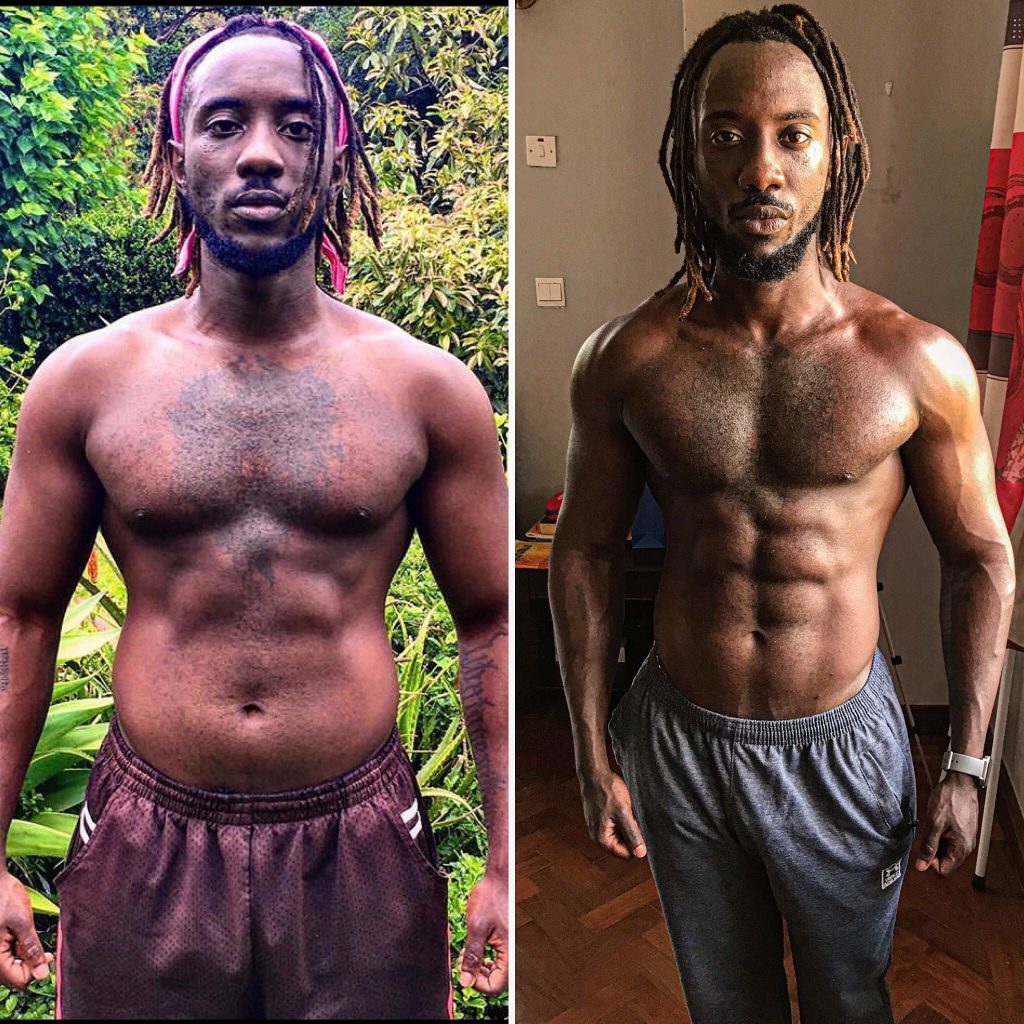 My Training programs alone are Guaranteed to get you AMAZING results. But for those looking for more? This is for you. This is our most "EXCLUSIVE" Service, whereby I will personally serve as your Online Fitness Coach, guiding you every step of the way, towards sculpting the body of your DREAMS.
---
TESTIMONIALS
---
TONIE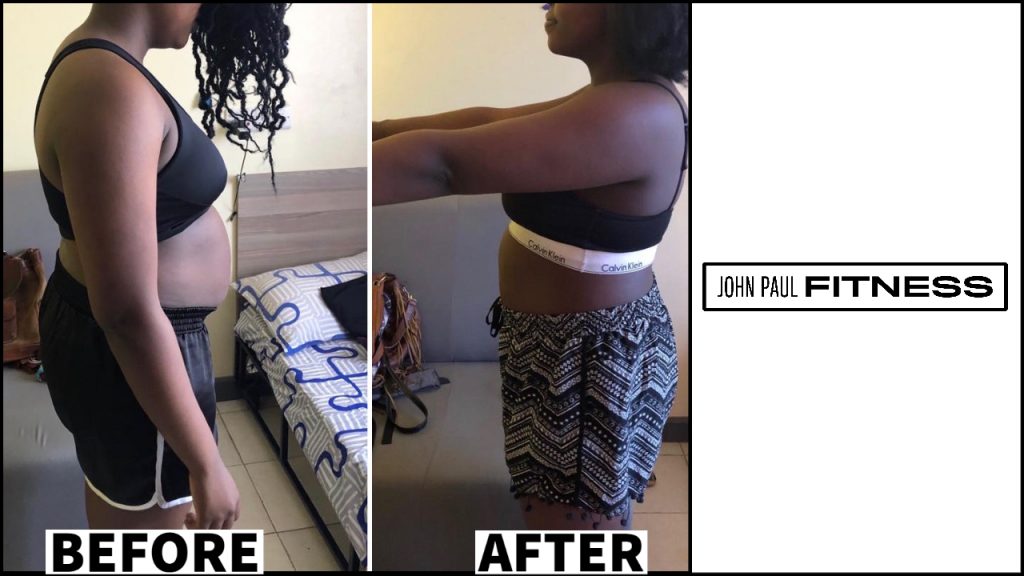 "When I started working with JP, I was 79.2 kgs and he made the whole process SO EASY I was in disbelief at first. He told me that I only needed to work out three days a week and gave me a caloric limit, of which I could literally eat everything I liked as long as it fit into my macros.
In about six months, I was 72.2 kgs and I had DEFINITELY shed a lot of fat (I had to do a proper wardrobe change for my pants ?).
This was such a milestone for me, I was literally working out ONLY three days a week and I was eating everything I loved! And I couldn't believe the progress I made, even in the gym!
So thank you, you're super amazing and always helpful!! You literally changed my life for the better and I'm absolutely grateful for that ♥️."
ANDREW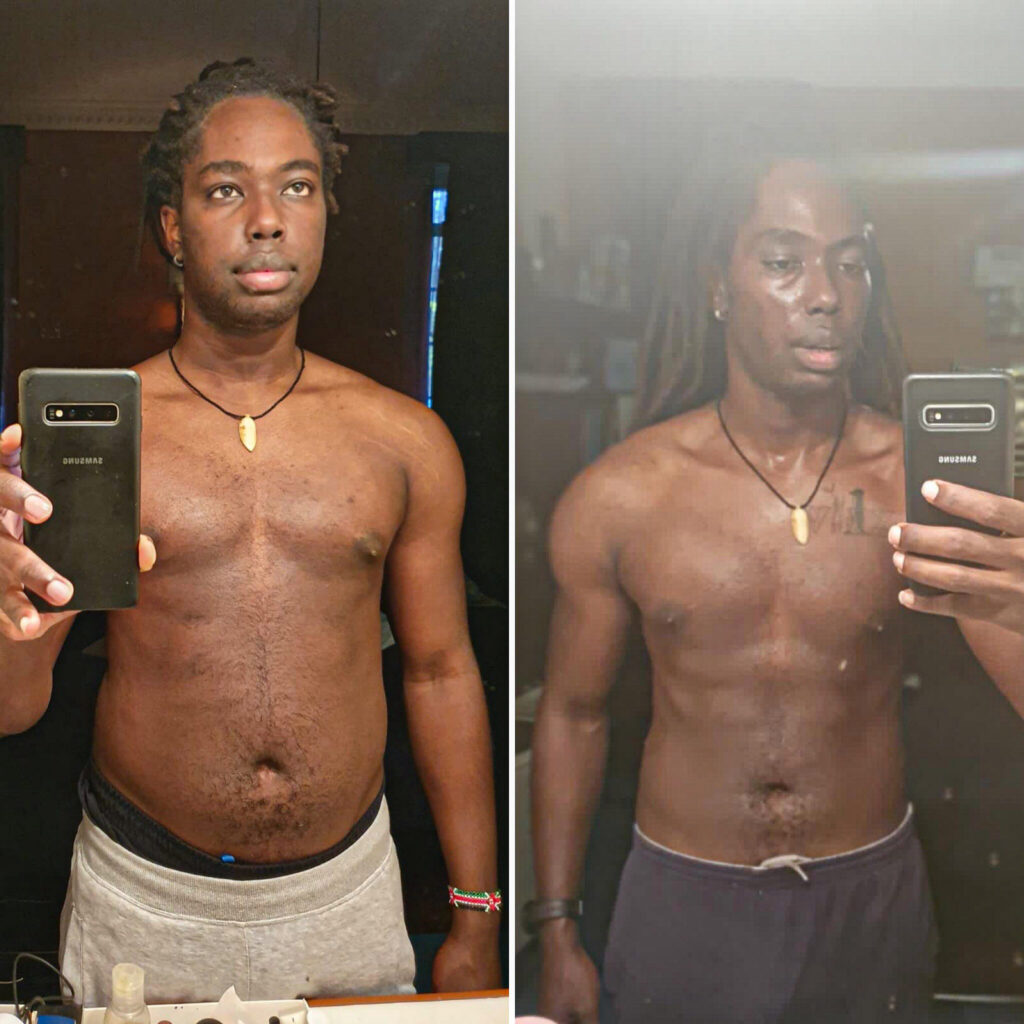 "John Paul has really committed to helping and guiding me through my Fitness Journey. I have found the Coaching Plan very convenient with weekly check-up calls, advice on how to track calories, and workout programs that contain YouTube links to each workout. Through dedication from both of us (in some cases from him more than me), I reached my goal of cutting from 86.4kg to 74kg. Looking forward to achieving even more!"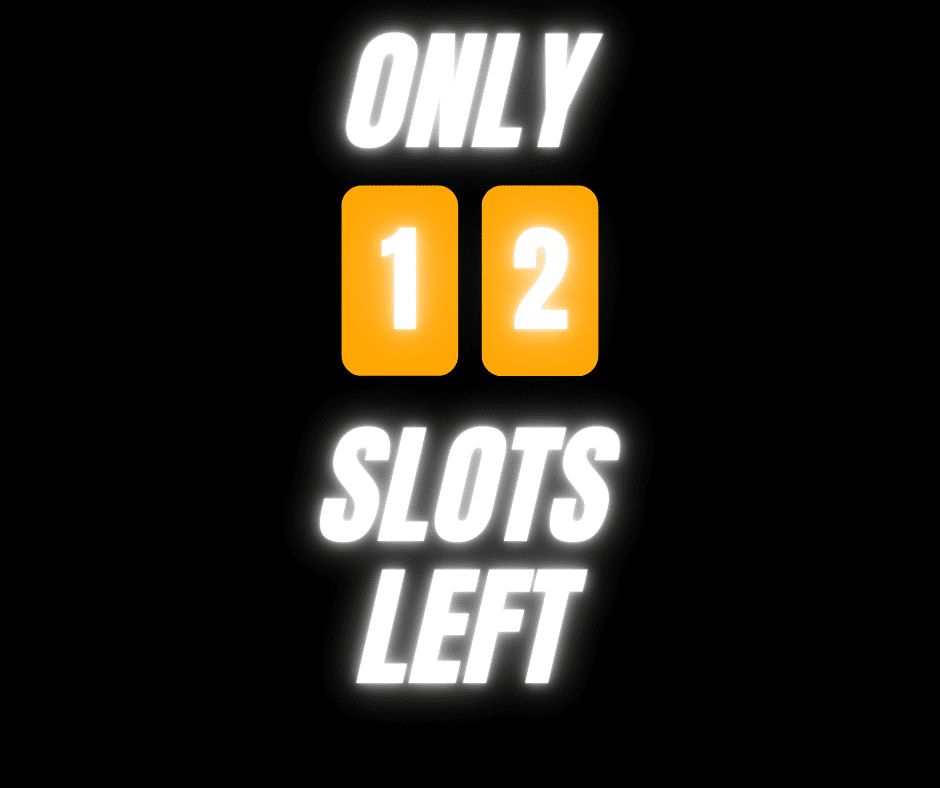 CATHERINE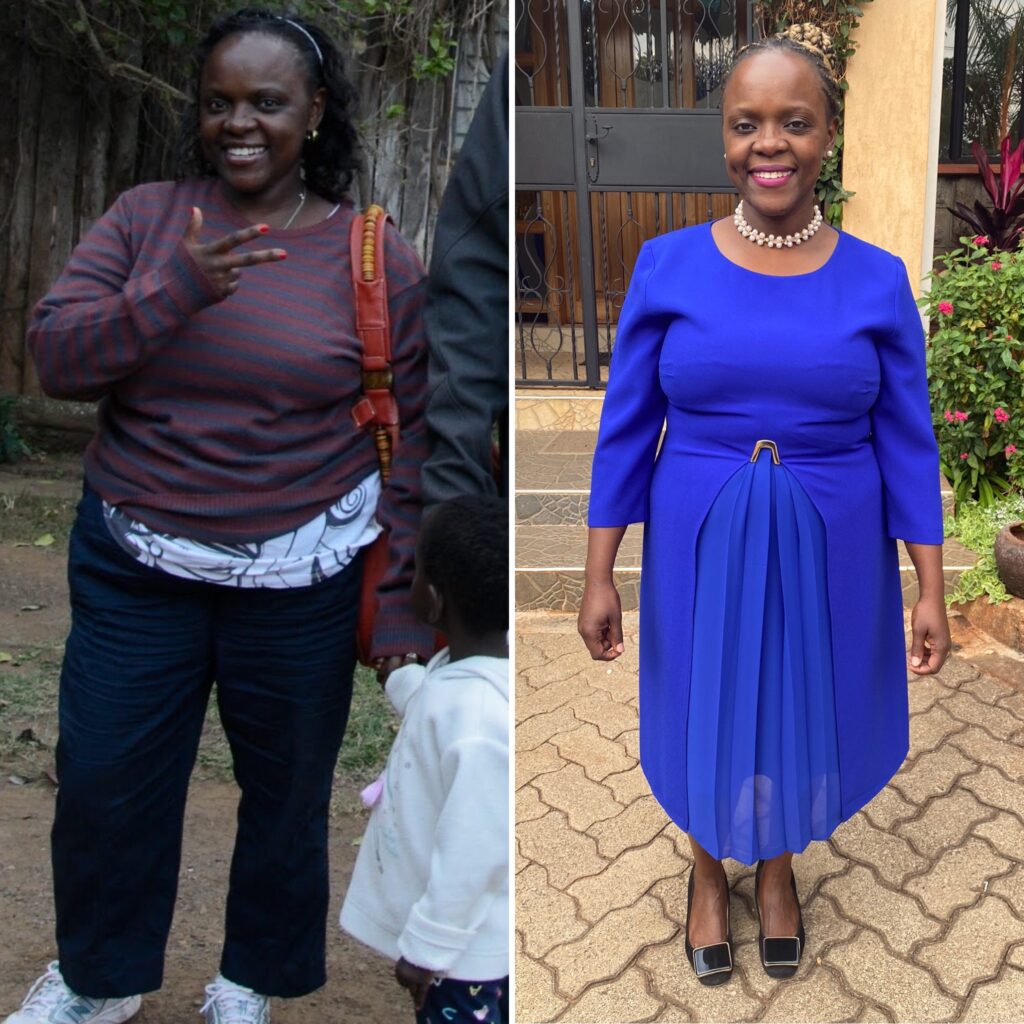 "Today, at the end of my 14th week since I started my fitness programme with John Paul Fitness, we have smashed my goal of reaching 71.4kg down from 81.6kg (10.2kgs/22.4lbs lost)!!! For me, it's much more than I could ever have hoped for in that period of time; it's INCREDIBLE!!!"
MERCY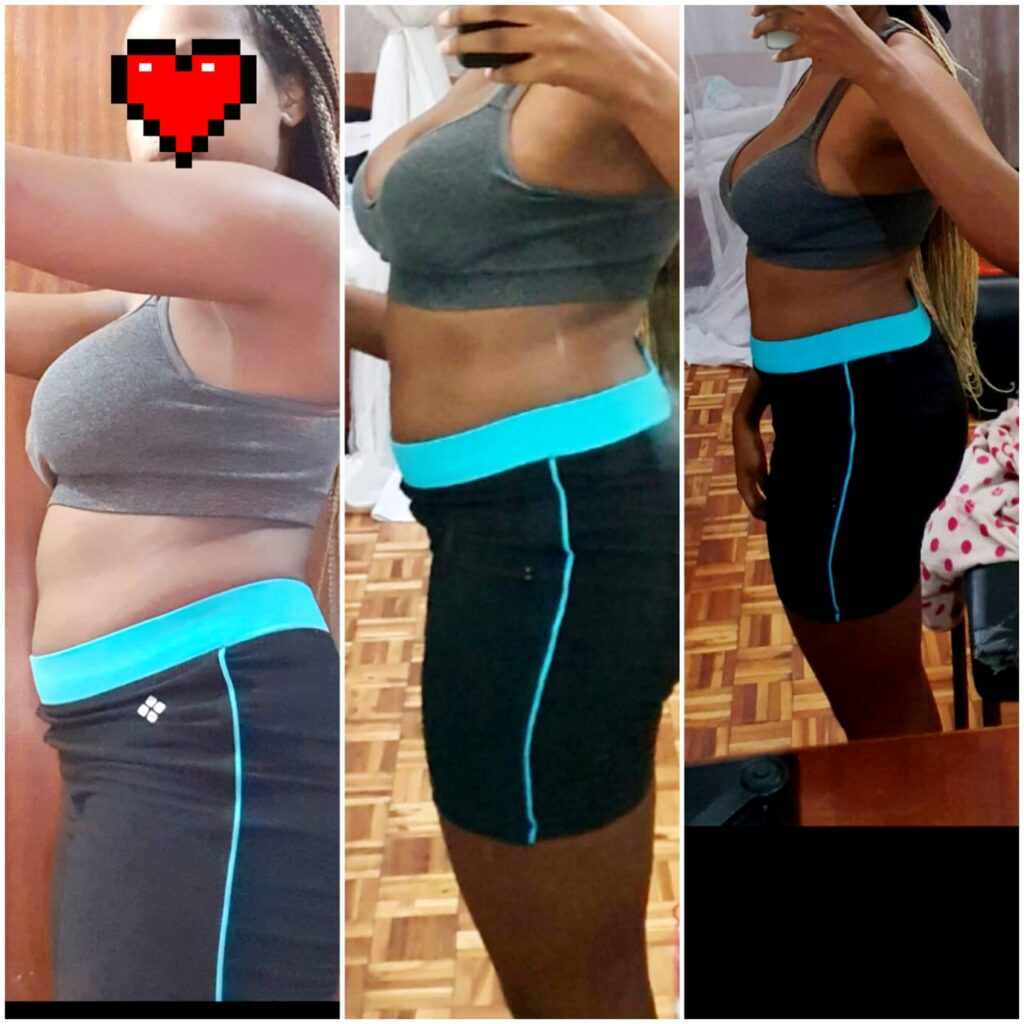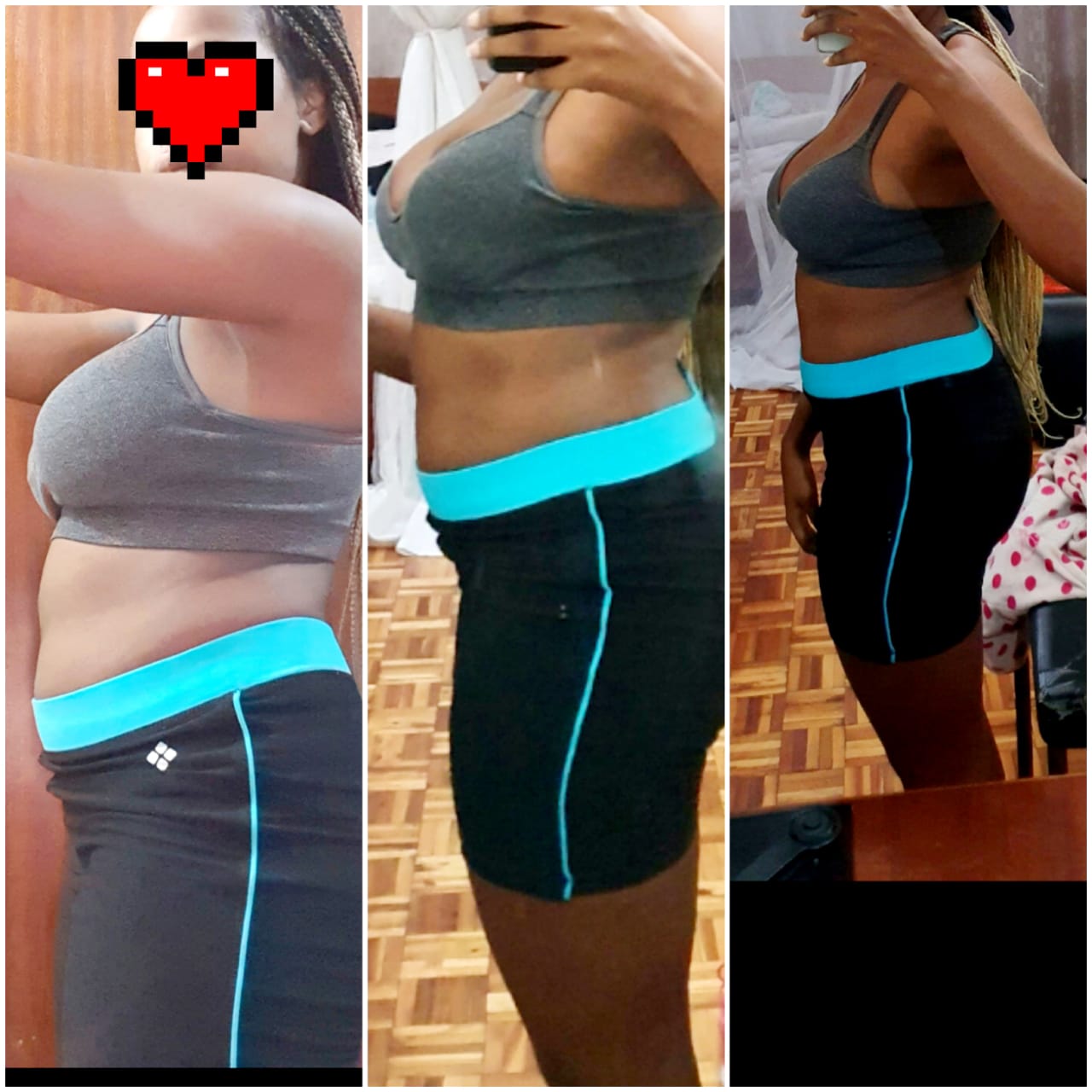 Mercy managed to lose belly fat & build muscle using the "Godiva" workout & nutrition systems. She boasted an amazing transformation in just 6 weeks having lost 3 kgs (6.6lbs)!
TOSH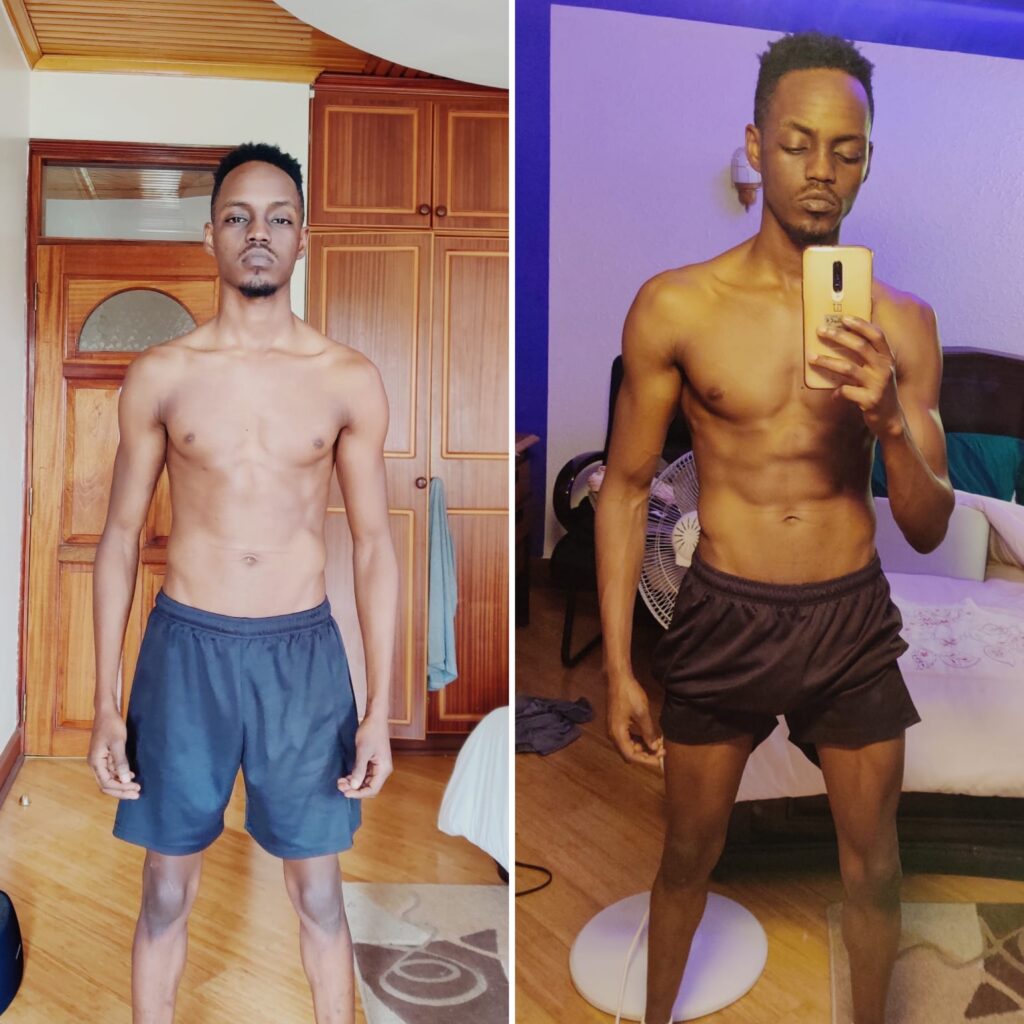 Tosh built 5lbs of lean mass using the "Adonis" training system in just 3 weeks! Granted he put in the work & I could not be more proud.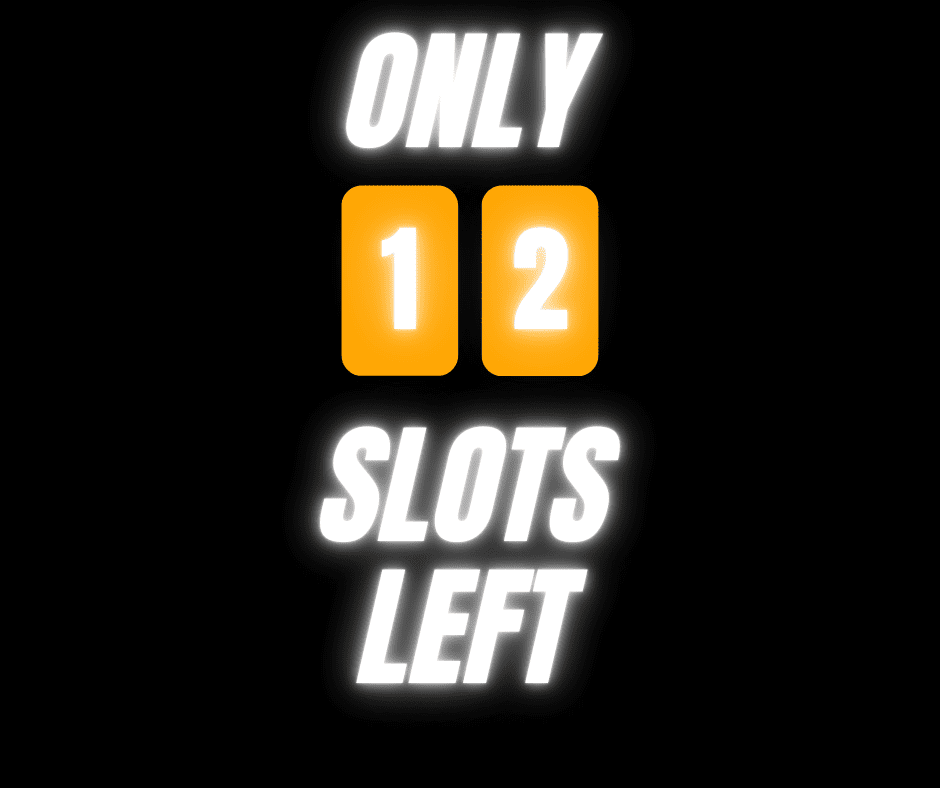 JENNIFER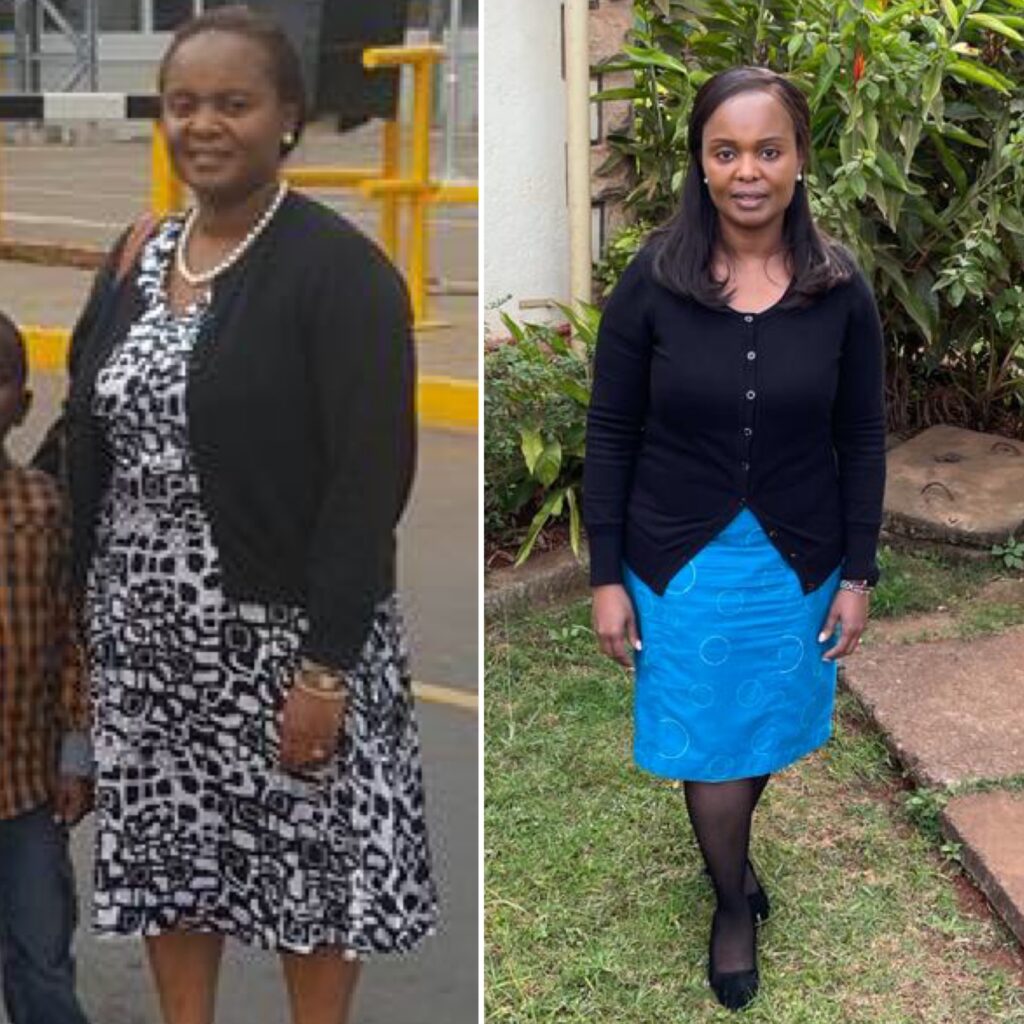 "I have tried a couple of diet programs before, lost a lot of weight but once I was done with the program I gradually regained the weight. I've lost 9.1kgs/20lbs (80.8 kgs down to 71.7 kgs) rather effortlessly on JP's program, notwithstanding that I was unable to exercise for about 3 weeks during this time, and I've occasionally misbehaved in my food choices.

What I love about the program is that it's sustainable and gives me control. I decide what and when to eat. No forbidden foods, no long hours in the gym, no food replacement shakes, no fasting, etc. JP is always at hand to advise, to answer questions, to encourage. The weekly check-in sessions with him keep me accountable. I'm looking forward to losing the next 10 or so kgs and I'm confident that I'll get there! My only regret is that I didn't get on the program earlier!"
CHARLES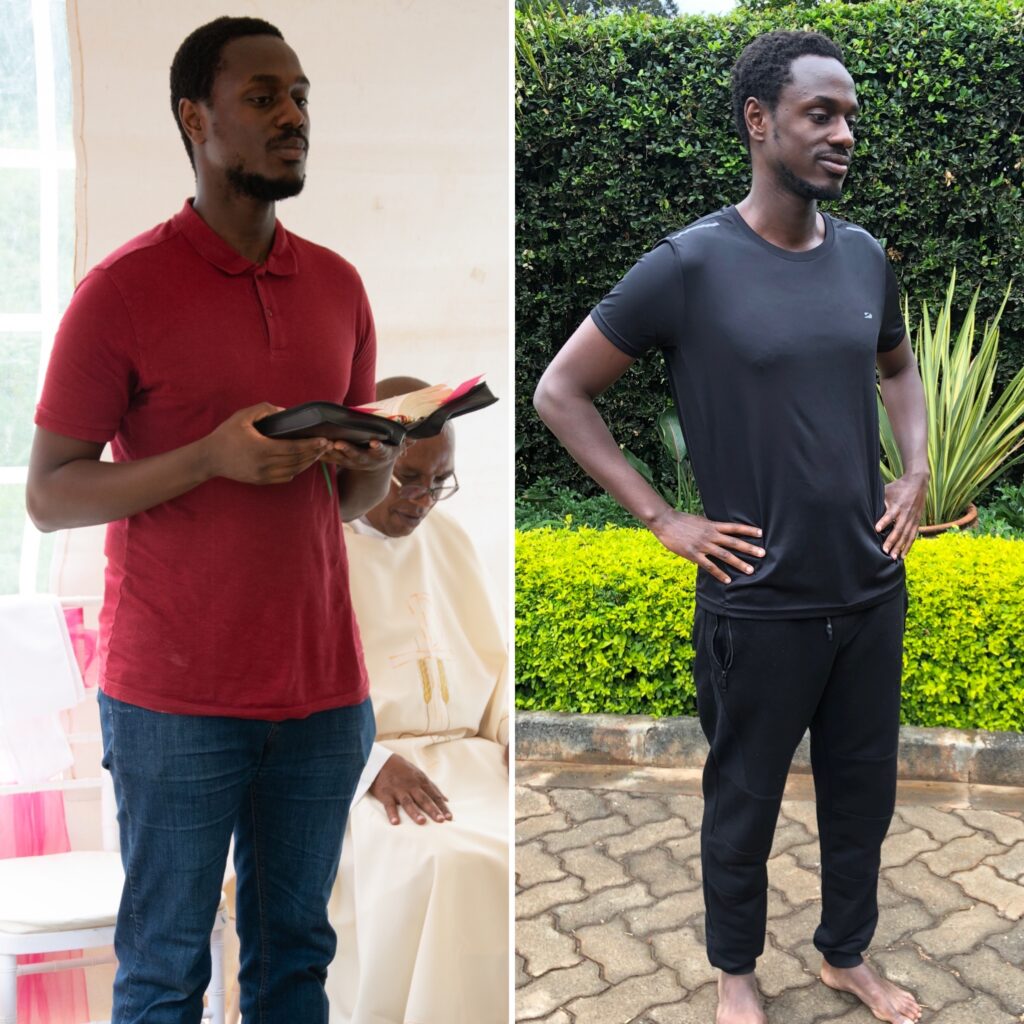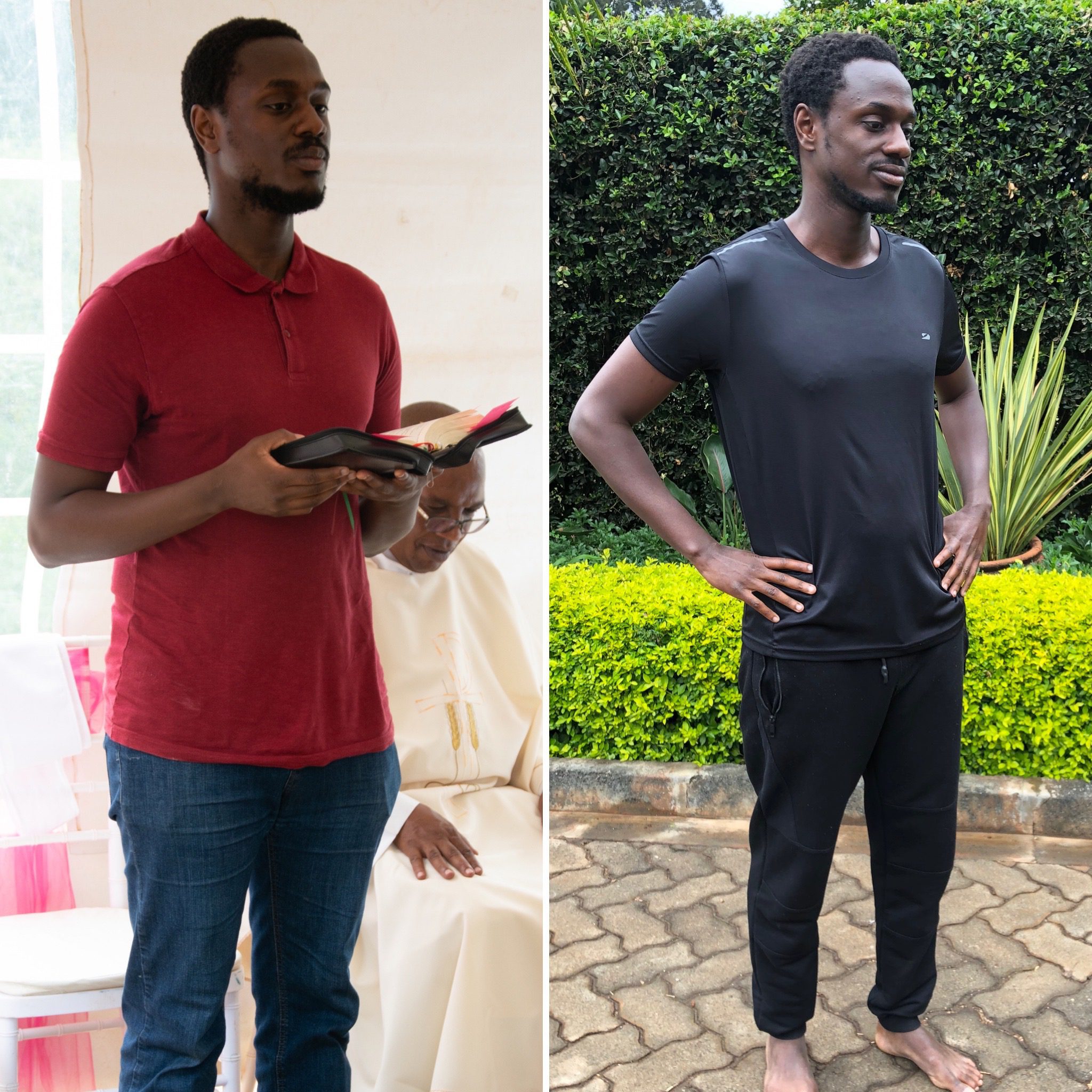 "Before trying The Adonis Body I had no clue what to do to improve my physique. I was stumbling around in the dark, trying to work out occasionally and not eat too much junk but my weight wasn't moving at all. After starting the program, I almost immediately started seeing tangible results (83kgs – 72kgs; 11 kgs lost)
The thing I love about JP's methods is that they give you a very straightforward path to achieving your goals. As Einstein said, 'Everything should be made as simple as possible, but no simpler.' The Adonis Body follows this, in that it is as simple and sustainable as improving your physique is going to get, but it is not a magic solution; you still have to do the work and be dedicated to achieving your goals. If you're prepared for that, though, then you will definitely not be disappointed by the results."
VIOLET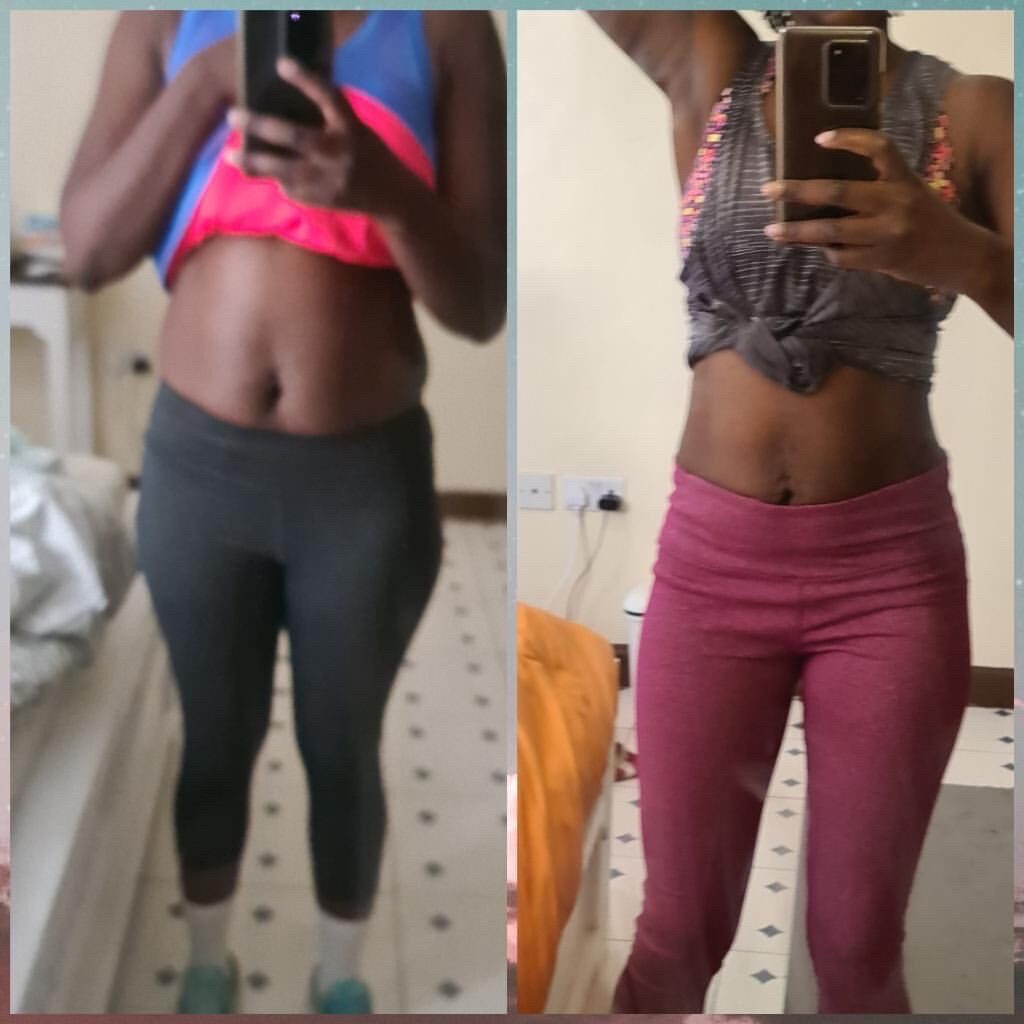 Choosing to work with JP this year has been one of the best decisions of 2021. I had tried a few programs, starvation diets et al with zero results. With JP I achieved my fat loss goals (lost 6kgs in 3 months) through the 'Godiva' program and the results were beyond my expectation.
With this program:
1. Trust the process
2. Trust that JP knows what he is doing
3. Put in the work: discipline, consistency, patience
4. Watch the fat melt off and get you a new you.
Bonus: All this without a restrictive diet. Yes.
I highly recommend the 'Godiva' programme and vouch 1000% for JP.
JESSE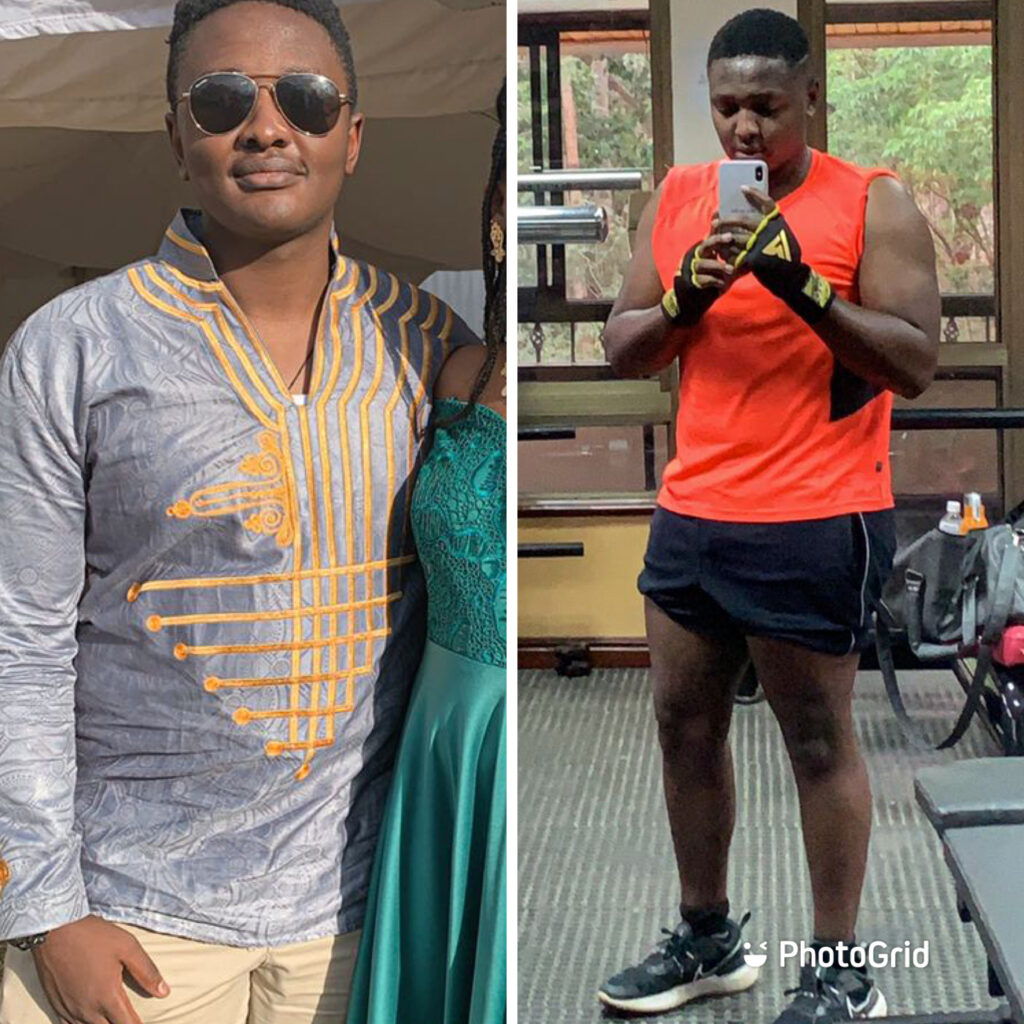 "Working with JP has been an awesome process with lots of progress. I went down from 93-84kgs (9kgs lost!) via the 3 month programme while gaining solid muscle mass and self confidence.
His assistance through teaching you how to track calories and good exercises and motivation is key and very helpful.
I would definitely recommend this to anyone."
JOSEPH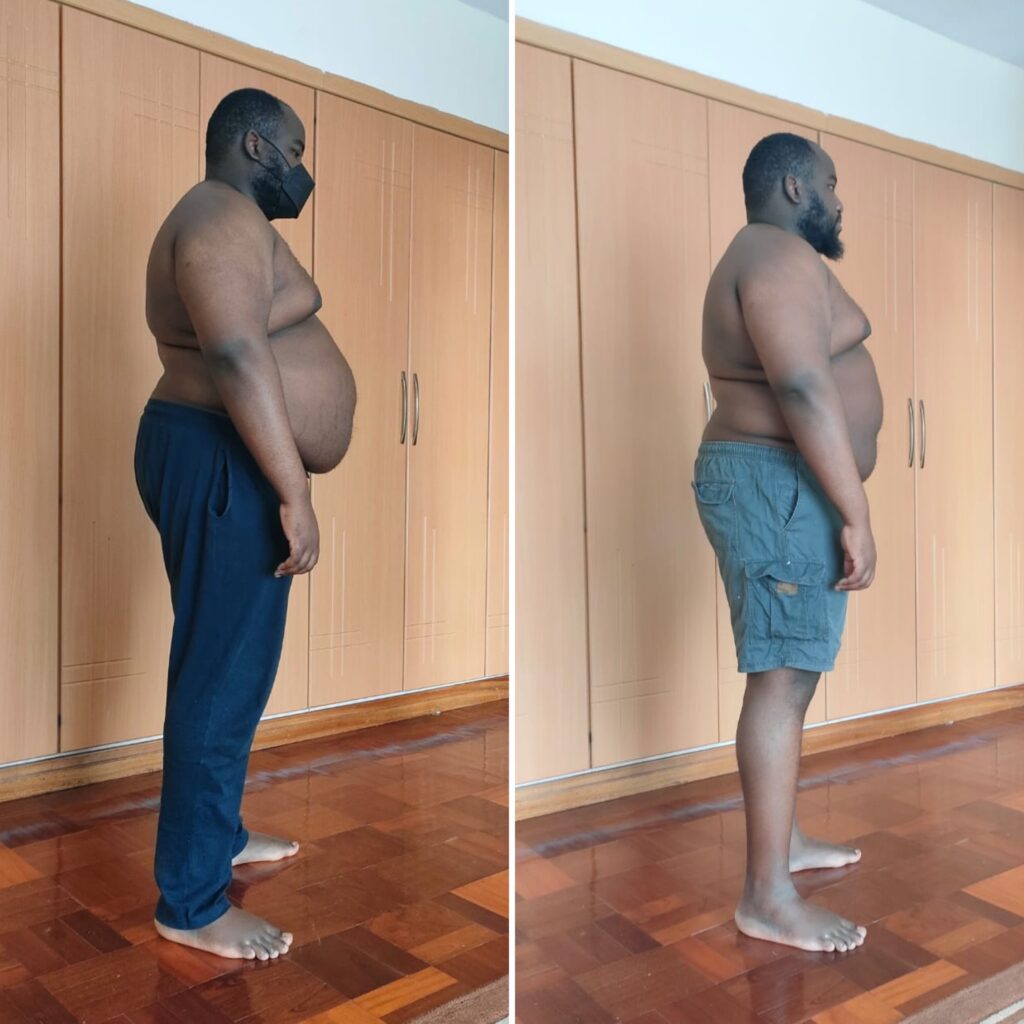 "I lost 9kgs thanks to John Paul fitness.The program is just wonderful and I recommend it for anyone looking for a lifestyle change."
JOMO
Jomo managed to build muscle and lose fat during our 6 months working together. He lost a total of 16.7 kgs (91 kgs down to 74.3 kgs)!!
He worked hard, fully dedicated himself to the process, and never once complained, even when things got tough. Honored to have worked with him. Here's what big man had to say ?
"Honestly training with JP as my coach is probably one of the best fitness decisions i've made in my life. The fact that he works personally with you and makes a custom program that will be to your convenience and still put you on a path where you'll make massive gains.
Thank you JP for pushing me through my transformation! ?"
---
CHOOSE YOUR BODY

ADONIS (MEN)
Build GREEK GOD-LIKE Aesthetics that will make your physique stand out from the rest! After all, what's the point in looking Good, when you can look Great?
EAT LIKE A KING! No more restrictive, boring, bland meal plans. Instead, our custom calorie plans allow you to enjoy ALL your favorite foods while getting amazing results! Alcohol included (in moderation), if you indulge :p
Personal Guidance from me to make your fitness journey as EASY & SEAMLESS as possible! I do all the thinking, all you have to do is follow the plan & success is guaranteed!
Constant Support & Weekly Check-Ins throughout to hold you accountable & keep you motivated!
Precise Goal Setting that will make getting results not a matter of if, but when!

GODIVA (WOMEN)
Build the HOURGLASS FIGURE you have always wanted! And the BEST part? You will only be working out as little as 3 times per week!
Say Goodbye to starvation diets & restrictive, bland, boring meal plans! Instead, our custom calorie plans allow you to enjoy ALL your favorite foods while getting amazing results! Alcohol included (in moderation), if you indulge :p
Personal Guidance from me to make your fitness journey as EASY & SEAMLESS as possible! I do all the thinking, all you have to do is follow the plan & success is guaranteed!
Constant Support & Weekly Check-Ins throughout to hold you accountable & keep you motivated!
Precise Goal Setting that will make getting results not a matter of if, but when!
---
"But I'm already on another program/diet. I'm not ready to switch just yet"
Chances are that if you are scrolling through this page, your current routine is not working as well as it should & you are looking for something better. Rightfully so, which THIS is!
"How do I know this will work for ME?"
It has worked for countless men & women before you. Many of whom initially, had the same doubts! But don't take my word for it, take a look at all the testimonials above. The results speak for themselves 🙂
"I want to try it out but it's too expensive"
Think of all the money we spend on things we don't NEED. Expensive clothes, shoes, countless drinks on nights out. All of which are cool in the moment, but none will transform your life for the better. Getting in shape life is so much more than just looking amazing. You will FEEL amazing, your confidence will be sky high, you will feel accomplished and fulfilled after having crushed your goals! An attitude that will better every other aspect of your life. And if you ask me, all that? Is PRICELESS.
"I've tried many other diet & workout plans & nothing has worked for me so far. What makes this any different?"
Most workout & diet plans out there are cookie cutter. They are made for the MASSES & have no science backing them! All our plans on the other hand are based on years of anecdotal experience with both myself & countless clients, using tried & tested exercise and nutrition science principles that are guaranteed not just to work, but work better than anything you've ever done before! Why? Because everything is personalized just for YOU. Your plan will be a one of one, because to us you are not just another customer. You are an individual. One with their own wants, needs, circumstances and goals. To which no stone will be left unturned until you have achieved the results you not only want, but deserve.
"All this sounds good but I just can't give up my favorite foods!"
Well guess what? You won't have to! Our diet plans show and allow you to include ALL your favorite treats, making eating & getting results fun, extremely enjoyable, and easy to stick to, not just for a couple of months, but for a LIFETIME!
"My schedule is way to busy. I just don't have the time to workout"
No matter how hectic your work/life schedule may be, your workout plan will be tailored to however little time you can set aside. You don't have to live in the gym to look great. You can get amazing results working out only as little as 3 times per week! It's never been this easy.
"But what if I don't have access to a gym? Can I still get results working out from home?"
No gym? No problem! Your workout plan will be customised based around any equipment you may have lying around the house, or the complete lack thereof! And the BEST part? They can be done anytime, from the comfort of your living room. And when/if you would like to join a gym in the future, your plan will be adapted immediately and accordingly 🙂
" I am a complete beginner. How will I know whether I am performing the exercises correctly without a trainer there to assist me?"
Our workout plans are extremely easy to follow & understand. Each one comes with simple, clearly laid out instructions on how exactly to go about it. Every warm-up drill, exercise & stretch has a corresponding video link showing you exactly how to perform each one safely and correctly. Whenever in need, your personal trainer is ALWAYS a click away!
---
MEET YOUR COACH: JP NYIHA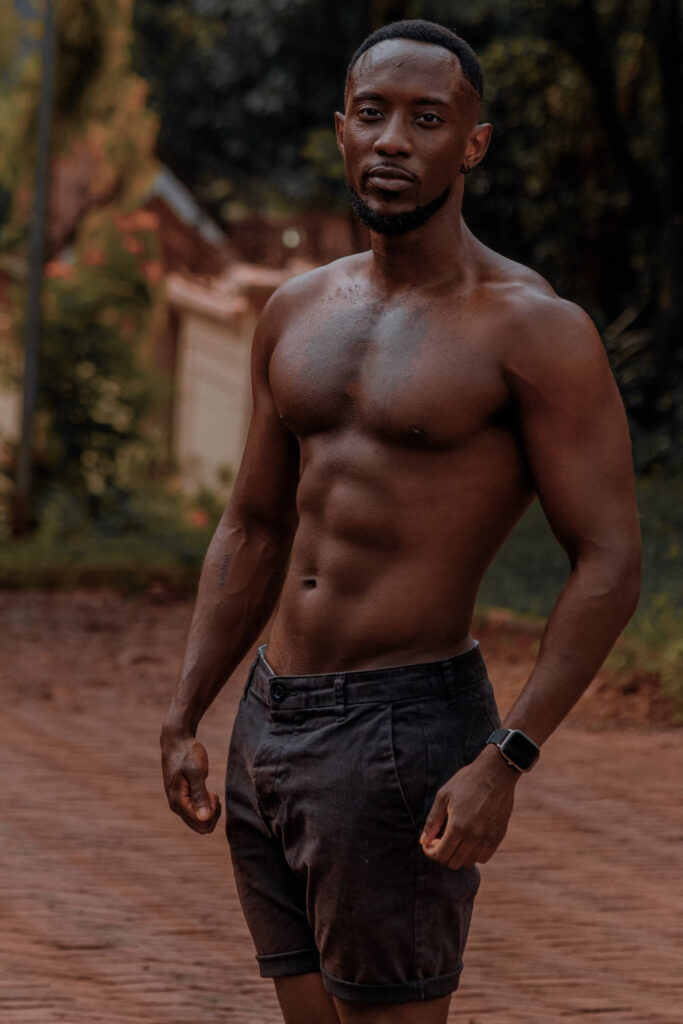 JP is an Online Fitness Coach, having transformed numerous clients bodies, both Men & Women alike, into something truly remarkable. In addition to 10 YEARS training experience, he also pursued a Bachelor of Science Degree in Exercise & Sports Science.
---
PLEASE NOTE:
I only take on a limited number of clients to ensure each gets the attention they deserve. If I am currently full, you will see this stated below. In such a case, please contact us on the menu above or email the address at the bottom of this page to inquire about my future availability for upcoming slots.
FAQs
1. How long will it take for me to see results?
After 3 months you will look amazing. After 6 months, you will look unbelievable. After a year, you will look unrecognizable. However, this is entirely dependent on how diligent you are with your diet, as well as the effort you put forth into your workouts. There are no shortcuts to success. Hard work put in however, will yield results. Guaranteed.
2. What happens immediately after I sign up for Online Coaching?
An Online Coaching Form will be sent to your email for you to fill. Thereafter, you will receive your personalized workout and nutrition plan within 1 calendar day, with instructions on when the first introductory check-in will take place, as well as all respective check-ins from then on.
3. What if I don't want the "Adonis"/""Godiva" body types? Can I just get a program to get generally fit?
Yes. All our workout programs are personalized to suit your specific goals and needs, whatever they may be.
4. Does the nutrition plan include a meal plan?
No. There are no rigid meal plans. Instead, your coach shows you exactly how to eat the foods that you love while getting results. This approach is what makes the process easy to sustain both in the short and long terms, and extremely enjoyable.
5. I have a busy schedule. Can coaching still work for me?
Yes. No matter how hectic your schedule is, you workout plan can and will be adjusted and designed to suit your individual preferences and needs.
6. Can I still get results as a vegan/vegetarian?
No matter your dietary preferences, vegans/vegetarians included, you can still get amazing results. More so because there are no rigid meal plans, you can still eat all the foods that you enjoy.
7. Can I drink alcohol on this program?
Yes you can. That being said, alcohol consumption will be moderated to allow for optimal results.
8. Can I cancel my subscription before my month is over?
You can cancel your subscription at any time during the course of the month after your initial payment. Active subscriptions can be cancelled from your account page. Refunds however, do not apply.
---
DISCLAIMER: JOHN PAUL NYIHA IS NOT A DOCTOR OR REGISTERED DIETITIAN. ALWAYS CONSULT YOUR PHYSICIAN BEFORE BEGINNING ANY EXERCISE PROGRAM. THE GENERAL INFORMATION IN THESE WORKOUT AND NUTRITION PROGRAMS IS NOT INTENDED TO DIAGNOSE ANY MEDICAL CONDITION OR TO REPLACE YOUR HEALTHCARE PROFESSIONAL. USE OF THE INFORMATION IN THESE PROGRAMS IS STRICTLY AT YOUR OWN RISK. JOHN PAUL NYIHA AND/OR JOHN PAUL FITNESS WILL NOT ASSUME ANY LIABILITY FOR ANY DIRECT OR INDIRECT LOSSES OR DAMAGES THAT MAY RESULT INCLUDING, BUT NOT LIMITED TO, ECONOMIC LOSS, INJURY, ILLNESS OR DEATH.